Founded in 2000, Globstat Technologies was established to design and build products for ultra clean and static free environments. Our products were targeted for customer's that placed quality and performance as paramount such as in the hard disk drive, semiconductor, pharmaceutical, food processing and biotech industries. Our range of products includes the design and building of clean booths, clean benches, mini-environments, air showers, pass boxes, clean enclosures, plastic safety guarding, and plastic machine covers.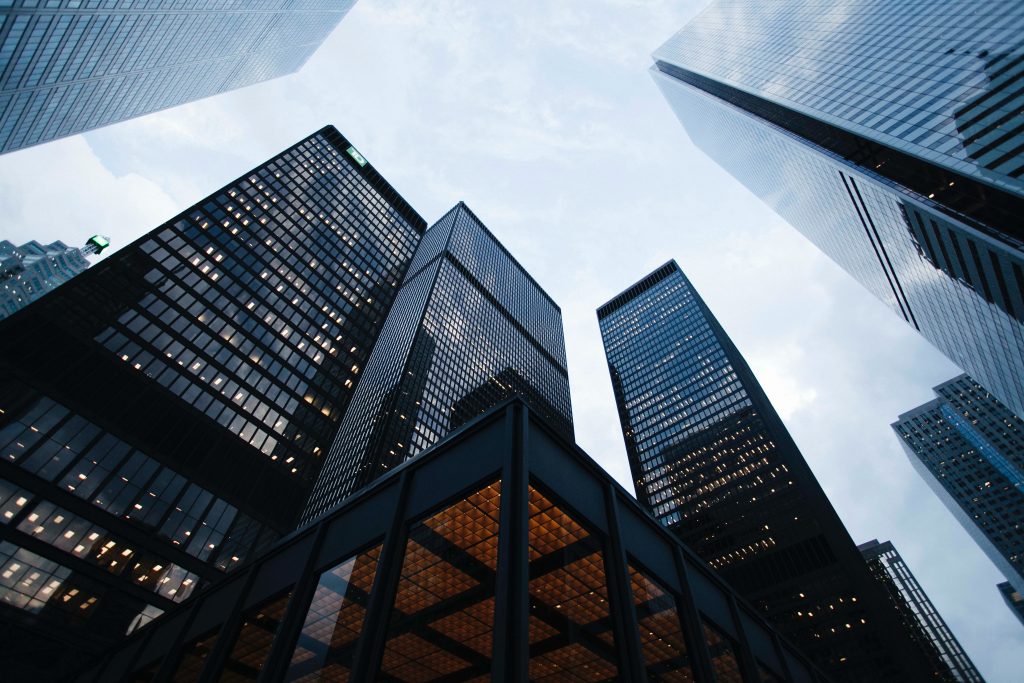 Engineering Plastic Stock Shapes with Static Dissipative (ESD) Properties In recent years, industry has demanded a range of materials that not only possess strength, wear properties, heat and chemical resistance but materials that are less resistive to the build-up of a static charge.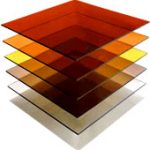 One of the most common environments that incorporates contamination control into its standards protocol is the cleanroom. There are many preventive procedures in place within a cleanroom environment. They include subjecting cleanroom staff to strict clothing regulations.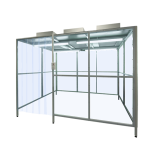 Standard Aluminium Profile Extrusions & Accessories used mainly in factory automation & processes. We supply customised machine frameworks and enclosures to suit customer's processes and applications. Our products could be used in others like mobile rack, workbench, partition, dining table, bedframe, etc.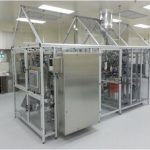 Plastic fabrication is the design, manufacture, or assembly of plastic products through one of a number of methods. Some manufacturers prefer plastic fabrication over working with other materials (such as metal or glass) due to the process's advantages in certain applications. Plastic's malleability and cost-effectiveness can make it a versatile and durable material for a range of different products.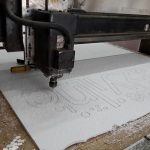 Select from a combination of 304 stainless steel or nonconductive plastic drawers in many different depths. All drawers feature smooth, quiet glides and flush pull to help ensure non-contaminating storage and handling.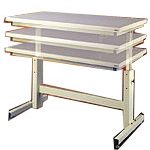 Ultra Clean Mini Environment
The CMP Guard 2000 Mini-Environment improves throughput and yield by preventing contamination defects from both ambient and process sources and by reducing downtime required to clean dried and hardened slurry. iE's patented hollow panel exhaust system uniformly controls the laminar air supply.

Sneeze guard is commonly used in F&B industry especially in restaurants, this is to practice good hygiene in preventing pathogens from entering the food that might occur by sneezing. Due to the recent crisis, the sneeze guard also forms very good protection at workplaces like offices, over the counters services; shielding employees and co-workers from direct transmission of any viruses.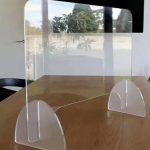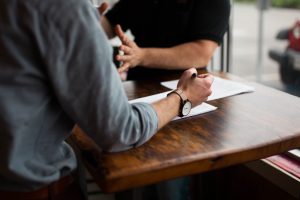 Decades of experience in the industry
Globstat Technologies is a leading provider of cleanrooms equipments, mini-environment, clean booths, HEPA and ULPA filters with operation support in Singapore and South-East Asia. We provide Sales, Marketing and Technical Support for contamination control and ESD control related products, equipments for the electronic and disk drives industries.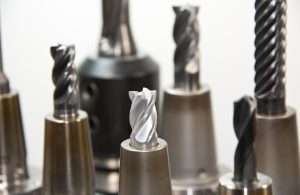 Modern equipment
Globstat Technologies invests and updates its equipment to ensure our customer expectations are met with precision and satisfaction.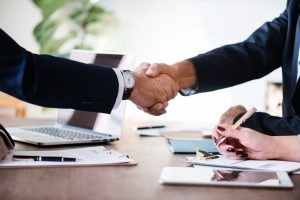 Quality Assurance
Globstat Technologies produces quality workmanship. Just ask our customers!